Farm House Design...
Regional Riches!
Regional variations in farm house design lend diversity and richness to this beloved building type.  From Connecticut to California and Minnesota to Texas, vernacular styles reflect the needs and preferences specific to each region, with designs and materials as diverse as the climates and cultures across the land upon which they stand.  Whether traditional, transitional or contemporary in look -- recently renovated or newly constructed -- the designs featured here embody the essence and evolution of an enduring American icon!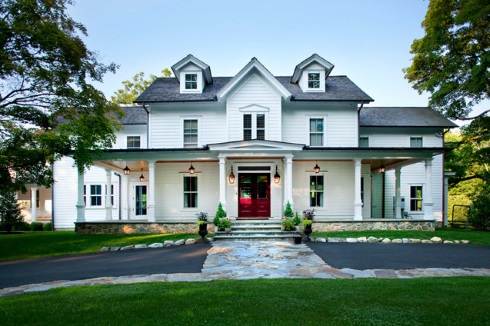 Fashionable Farmhouse in New Canaan, CT, by James Schettino Architects

Regional Farm House Design
The Northeast
"Clove Brook Farm," a collaboration between the homeowner and artist, Christopher Spitzmiller, and architectural designer Johnathan Parisen, is an 1830's Greek Revival farmhouse lovingly restored.  Situated in New York's Hudson Valley, the house combines classic decorative elements with contemporary touches like triangular windows in the third floor gable ends, installed to transform a dark attic into light- filled guest rooms.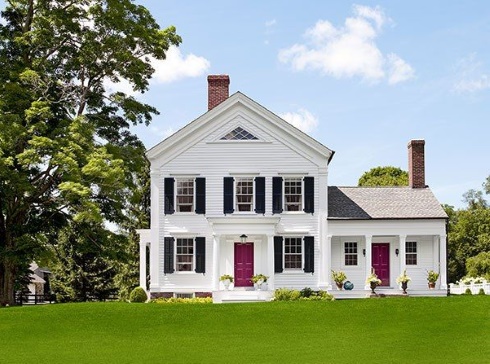 Photo Credit: William Waldron (via Architectural Digest)

The Southeast
Nestled in a wooded Camden, North Carolina setting, the 3,500 square foot residence pictured below derives its inspiration from traditional Piedmont Region architecture.  Built by Smith Contracting, the farmhouse combines reclaimed materials and fixtures with spacious and comfortable interior spaces.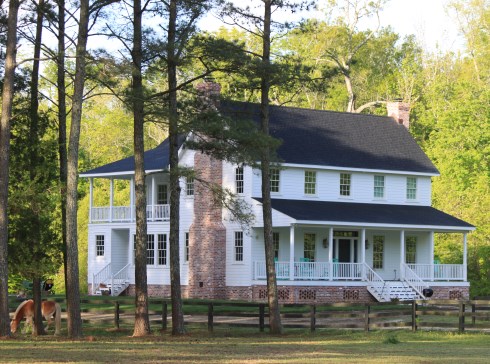 Image Source: Smith Contracting

The Midwest
Designed by Rehkamp Larson Architects, this Lake City, Minnesota farmhouse design blends perfectly into the agrarian aesthetic of its neighboring farms, but is thoroughly modern.  Designed for LEED certification, the farmhouse possesses environmentally friendly features such as structurally integrated panels (SIPs) in the walls and roof, and a thermal mass foundation.  The cupola evokes farm outbuildings of the past, while giving the interior a light and spacious feel.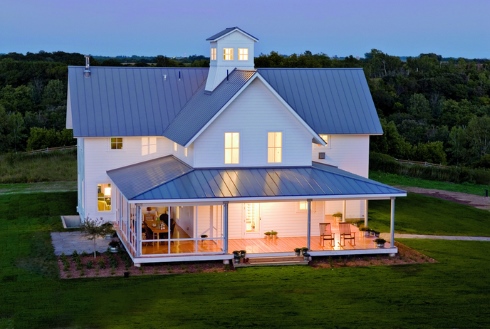 Image Source: Extreme Panel Technologies

Learn more about SIPs used in constructing this farmhouse

See another striking farmhouse by Rehkamp Larson Architects

Perched on a hilltop in western Wisconsin, a contemporary farmhouse by FitzWilliam Architects is clad with white painted cedar board and batten siding and red asphalt shingles.  Shed roofs atop through-the-cornice dormers echo that of the covered porch below.  Large windows on the main level allow plenty of natural light inside the home's 2,400 square feet of living area.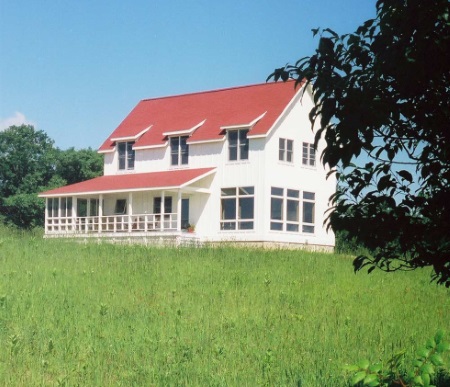 Image Source: FitzWilliam Architects

Heading in a southwesterly direction toward Kansas City, Kansas, Rothers Design/Build created a modern farmhouse in which Dorothy Gale (and Toto, too!) would likely be more than comfortable.  The cross gable design features a front facing gable within a gable at right.  A large wraparound porch overlooks gently sloping terrain.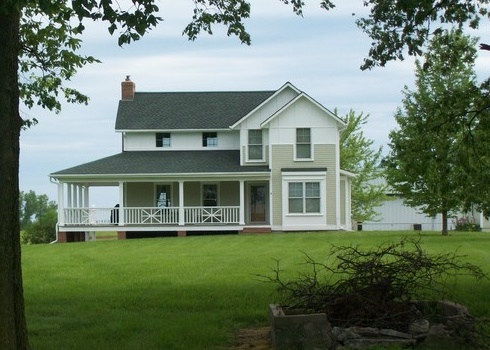 Photo Credit: Matt Berislavich

The South
A modern farmhouse in northern Mississippi features wide shed roof dormers and a sprawling wraparound porch.  Designed by John Harrison Jones, Architect, the gracious homestead is clad with board and batten siding and a standing seam metal roof.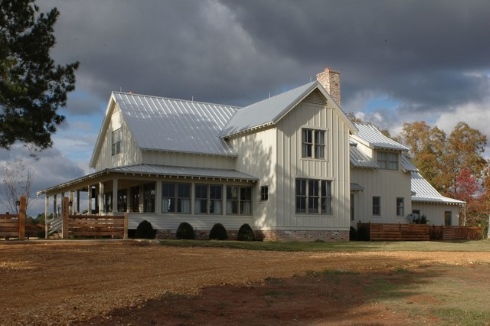 Image Source: John Harrison Jones, Architect

Limestone, cedar posts, and a galvanized metal roof connect a modern guest cottage to a 150 year tradition of Texas hill country architecture.  The 8 foot deep front porch and exposed rafters transport one to an age when time might have moved more slowly.  A contemporary take on the "Sunday houses" of ranchers past, this farm house design by Stephen Chambers beautifully expresses the essence of the region's vernacular architectural heritage.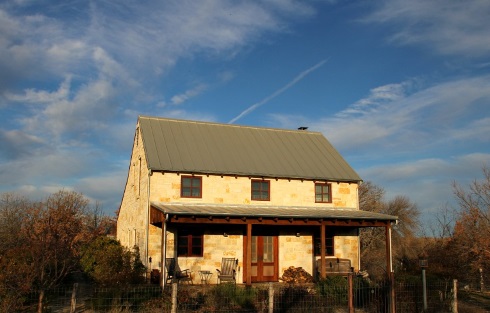 Image Source: Stephen B. Chambers, Architects

The West
Resting on a knoll overlooking a Colorado creek in the Southern Rockies, a farmhouse by architect James Hardy utilizes weathered wood and stone gathered from the building site, imbuing it with a deep sense of place.  A standing seam metal roof protects the skillful arrangement of traditional rural forms from the elements.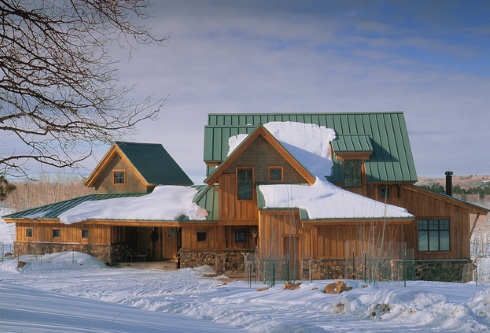 Photo Credit: James Ray Spahn

A modern farmhouse near the central California coast is inspired by the region's traditional working farms.  Designed by Gast Architects, it resembles a series of agrarian outbuildings in a contemporary context.  The home offers the convenience of single story living in a well integrated plan.  Eco-friendly features include solar water heating, photovoltaics, low maintenance materials, and trellised plantings designed to cool the house in the summer and allow for winter light.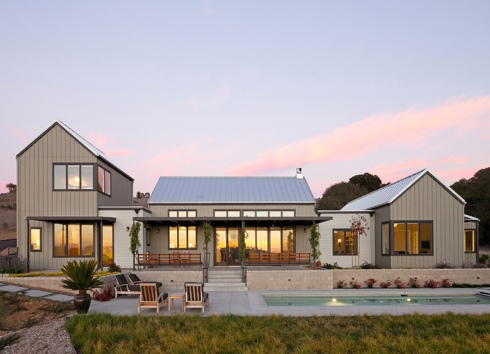 Photo Credit: Elliott Johnson

Please check back often or subscribe to our RSS feed, as we frequently add new farm house design ideas to our site.

YOU MAY ALSO LIKE:


Home Decor Interior Designs -
Modern Take on Traditional Theme!


Farmhouse Inspired Home Design -
Warm Wood Accents & Soothing Colors!


Small Farmhouse Designs -
Cottage Delights!


The Modern Farmhouse -
An Evolving American Icon!

Back to Standout Farmhouse Designs Home Page


Didn't find what you were looking for?
Use this search feature to find it.