Small Barn House Plans...
Soaring Spaces!
Small barn house plans with open floors and 1-1/2 to 2 story ceilings feel larger than their modest footprints suggest.  Enhancing the effect, multiple windows flood the interiors with natural light.  Ranging from just over 1,000 to 1,700 square feet in area, the designs blend traditional styling with contemporary flair.

Inspired by early New England buildings used for boiling maple syrup, the "Classic Sugar House 1" timber frame design from Davis Frame Company offers elegance and simplicity in layout.  This small barn house plan exudes spaciousness in a reasonably compact footprint of 1,318 square feet.  From a distance, what appears to be a traditional farm out-building reveals itself, upon closer inspection, to be a light-filled modern barn home!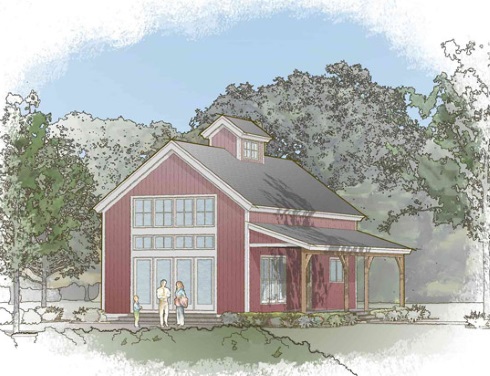 The ground floor plan features a series of rooms ranging from a cozy corner kitchen
to a soaring great room, which is likely still large enough for amateur maple syrup production should the desire arise.  A multi-story wall of windows illuminates the great room.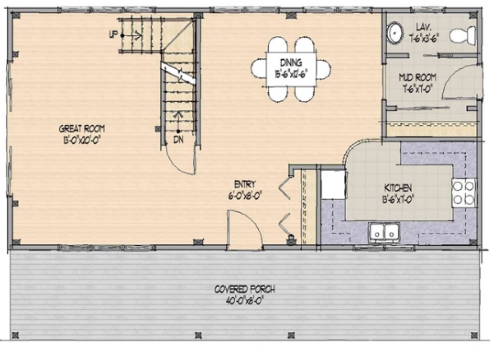 Level 1:  800 sq. ft.

On the second floor, we find a large bedroom, full bathroom, and a sizeable loft that overlooks the great room below.  Natural light pours in from a glazed cupola, overhead, to further enhance the feeling of openness.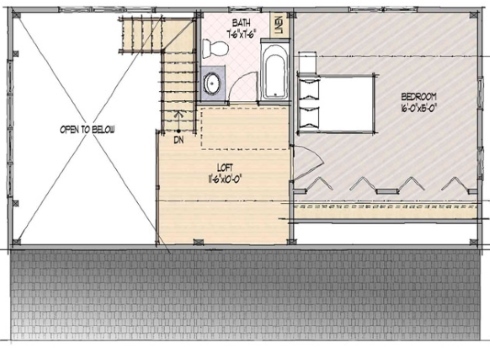 Level 2:  518 sq. ft.

More about "Classic Sugar House 1" Plan

More Small Barn House Plans
A farmhouse cottage with barn style elements, "Valley Farm Cottage" is a post and beam design from American Post & Beam.  The barn home encompasses about 1,700 square feet of living area on two levels.  Rows of mostly double hung windows fill the interior with natural light.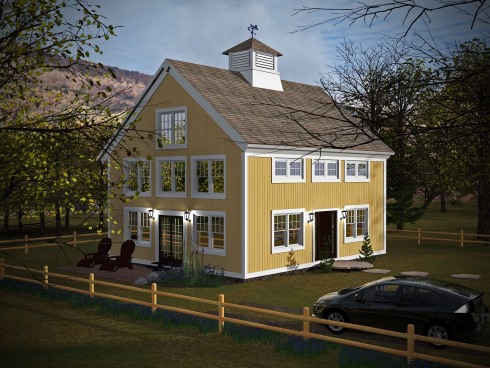 The first floor is a delightful open plan.  The kitchen area flows into the dining room and the great room, which combines the coziness of a fireplace with the lofty heights of a two story ceiling.  For privacy, the master bedroom is tucked off to one side in the rear.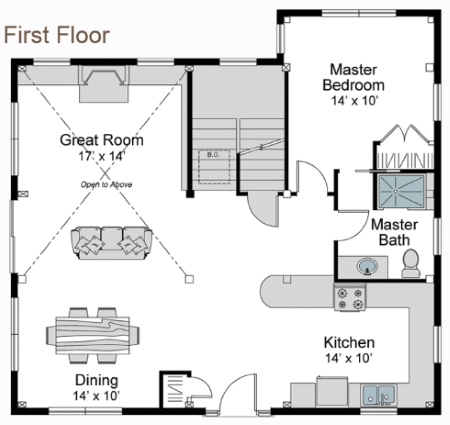 Up the winding staircase, the second floor provides ample living space in the form of two large bedrooms, a 3/4 bath, and an open loft.  This small barn house plan is ideally suited for both large family gatherings and the intimate happenings of everyday life.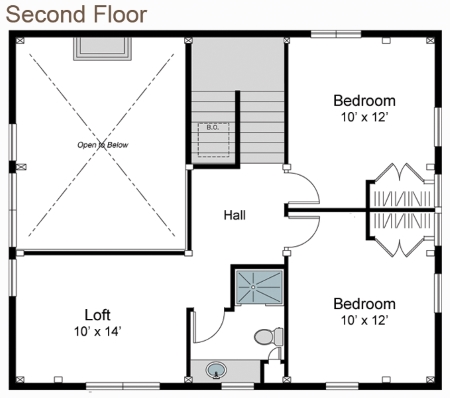 The spirit of the western ranch comes alive in this 1,040 square foot barn home kit, appropriately dubbed the "Ponderosa" (Model 1010 shown here), from Sand Creek Post & Beam.  A wraparound porch 9 feet deep expands the living area to the great outdoors.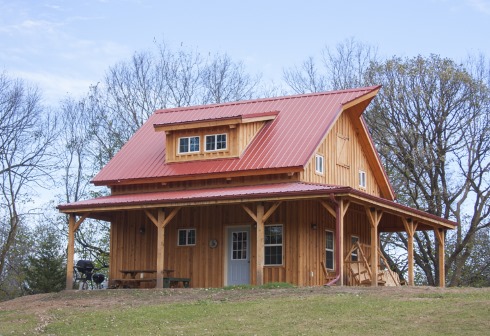 While retaining the look of yesteryear, this charming barn home features a floor plan and amenities designed for 21st century living.  The first floor hosts a spacious master bedroom, a full bath, an open kitchen and a 1-1/2 story great room.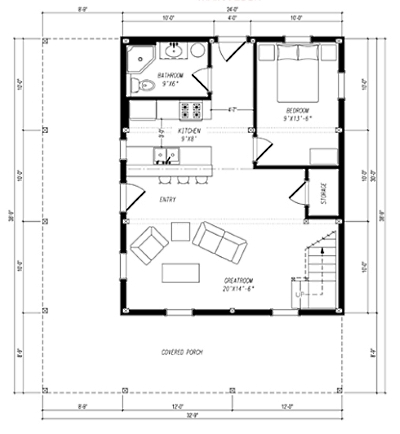 Level 1:  720 sq. ft.

The second floor holds a large open sleeping loft, ideally suited for sleepovers, weekend getaways, holiday gatherings, or resting thoroughly exhausted ranch hands.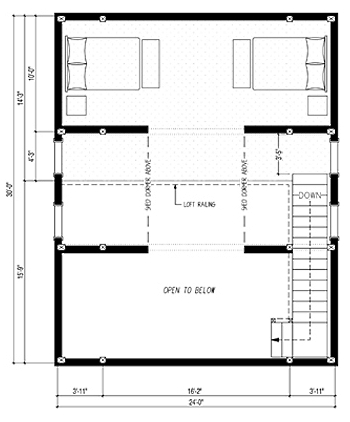 Level 2:  320 sq. ft.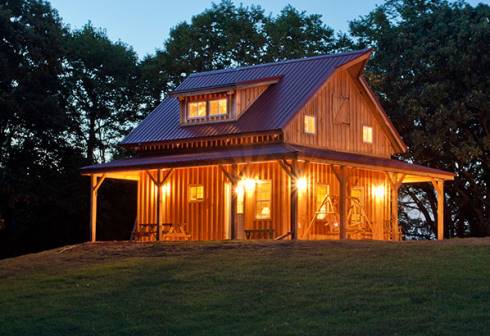 More about "Ponderosa 1010" Country Barn Home

See more barn-inspired homes & floor plans.

Barn Style House Plans...
Home Sweet Home!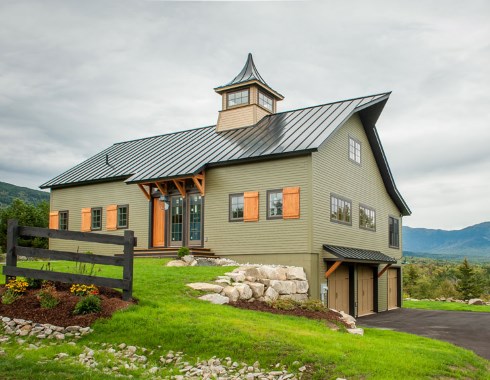 Please check back often or subscribe to our RSS feed, as we frequently add small barn house plans to our site.

YOU MAY ALSO LIKE:

Small House Plan Designs
for Farm & Barn Cottages!


Small House Floor Plans
from Catskill Farms!


Small Cottage House Plans - 
Farm Style Features!


Small Farmhouse Plans -
Country Cottage Charm!


Tiny House Plans
for Farm Cottages!


Tiny Houses for
Farm Style Retreats!

Back to Barn Style House Plans
Back to Standout Farmhouse Designs Home Page


Didn't find what you were looking for?
Use this search feature to find it.